Hyundai Santa Fe Owners Manual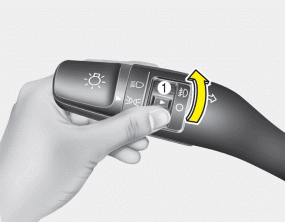 Fog lights are used to provide improved visibility when visibility is poor due to fog, rain or snow, etc.
1. Turn on the park light.
2. Turn the light switch (1) to the front fog light position.
3. To turn off the front fog light, turn the light switch to the front fog light position again or turn off the park light.
CAUTION
When in operation, the fog lights consume large amounts of vehicle electrical power. Only use the fog lights when visibility is poor or unnecessary battery and generator drain could occur.










© 2022 www.hyundaisantafemanual.com. All Rights Reserved.